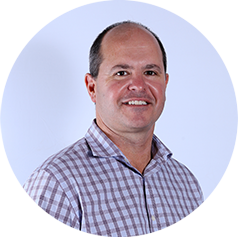 Ian Scutt
Chief Executive Officer
Ian Scutt has been CEO of AgLink since 2017.
After completing a Bachelor of Rural Science at the University of New England in 1988, Ian worked as an Agronomist with UMT Hopkins in Tasmania. In 1992 he joined Serve-Ag, where he has held various positions including Agronomist, Southern Regional Manager, Marketing and Projects Manager and Business Development Manager. Since 2008 he has been Chief Executive and a Director of Serve-Ag. Ian is also a Director of AgVita Analytical and Agtech start-up, The Yield.
Ian is a member of the Australian Institute of Agricultural Science and Technology (AIAST), the Australian Association of Agricultural Consultants (AAAC) and the Australian Institute of Company Directors.
AGLINK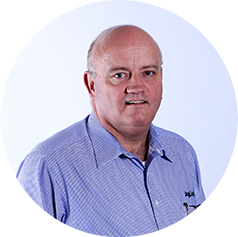 Ian Gillespie
Finance Manager
Ian, currently the Finance Manager and Company Secretary for AgLink, has more than 25 years experience in finance, with particular expertise in financial planning and forecasting, change management and strategic planning. Ian brings significant experience in leading finance and accounts teams, as well as building relationships with lawyers and external accountants.
Ian started his career at Labtam, an Australian computer, spectrometer & ICP manufacturing company. He then spent 11 years at Mitre 10, where he worked on the mergers of three Mitre 10 networks with Mitre 10 Australia.
Ian is a member of the Australian Institute of Company Directors and a member of the Company Secretaries of Australia.
Email: gillespiei@aglink.com.au
AGLINK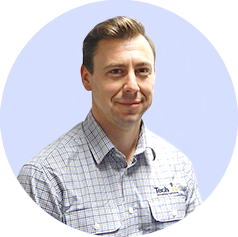 Chris Hilet
Commercial Manager – Animal Health, Rural Supplies & Water
Chris Hilet is the Commercial Manager responsible for Trading, Animal Health, Rural Supplies and Water. He grew up on a cropping and livestock property in the Western District of Victoria.
Whilst working fulltime for companies including GrainCorp, Viterra and Incitec Pivot, he attended Deakin university and recently completed a Bachelor of Commerce, majoring in Commercial Law and Management.
Chris has held many different roles throughout his career including Process and Systems Supervisor, Grain Services Manager, Southern Regional Manager and most recently, General Manager of the privately held Jebsens Logistics Services.
Phone: 0432 155 455
Email: hiletc@aglink.com.au
AGLINK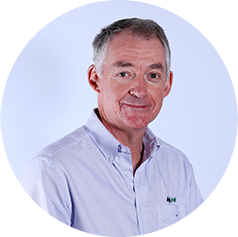 Anthony Ward
Commercial Manager – Ag Chem
Anthony has 30 years of experience in the agricultural chemical industry. He has held local roles with Crop Care and more recently, with US-based global company, FMC.
Anthony's work history includes roles in Territory, Regional and Horticultural Management that has given him experience across key Australian market sectors including broadacre, rice, horticulture and pasture.
Phone: 0488 046 619
Email: warda@aglink.com.au
AGLINK