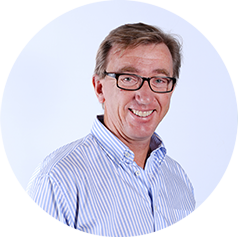 Andrew Maughan
Chairman
Andrew Maughan became Chair of AgLink Australia on 1 September 2013.
As a corporate advisor, lawyer and company director he brings extensive corporate experience to the company, as well as management experience in food and agribusiness.
Andrew is Managing Director of corporate advisory and investment firm, Somerset Capital, Chair of Langdon Group, AGnVET Services and AGnVET Rural and a Director of the Gardiner Dairy Foundation. He has previously been Chair of The Pastoral Pork Company and Director of the Pork CRC, Medical Research Foundation for Women & Babies and the Mt Hotham Alpine Resort.
Before starting Somerset Capital in 1999, Andrew worked for Cargill (USA, Canada and Australia), Hudson Conway Limited and law firm Freehills (Herbert Smith Freehills).
Andrew has a Bachelor of Law, Bachelor of Science and has completed MBAs in Strategy and Finance from the University of Chicago and the University of Melbourne. He is a fellow of the Australian Institute of Company Directors.
AGLINK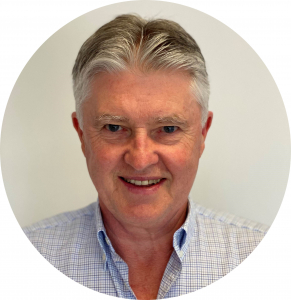 Ian Muir
Director
Ian Muir became a Director of AgLink in 2019.
Ian is Chairman of The Muir Group of Companies, and has been involved in the agricultural industry for over 45 years.
Ian completed a degree in Agricultural Science in 1975 at Melbourne University before joining the family company, E.E. Muir & Sons Pty. Ltd.
In 1986 Ian and his brother Ric were part of the founding group that started IHD Pty. Ltd. (the original name of AgLink Australia)
Ian continues to be involved in a number of Agricultural service companies, of which he holds various Board positions.
AGLINK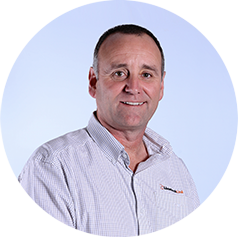 Ashley Miller
Director
Ashley Miller has been a Director of AgLink since 2013.
Ashley is a Director and the Operations Manager of Western AG Supplies Pty Ltd, and a Director of the agronomy consultancy group AgInvest Management Pty Ltd in the Western District and Wimmera regions of Victoria.
Ashley completed a Degree in Science (Ag) at VCAH Dookie Campus in 1990 before taking the General Manager position in his family's aerial application business. He also worked as an agricultural pilot until 2006, before he moved into his current role with Western AG.
He is a past President of the Aerial Agricultural Association of Australia (AAAA), where he sat on the Board for 12 years. He is also a past member of the Victorian Agricultural Chemical Advisory Committee (VACAC) on behalf of the AAAA.
AGLINK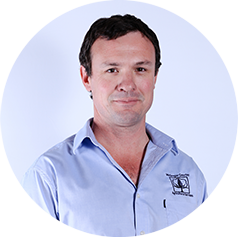 Josh McGregor
Director
Josh McGregor became a Director of AgLink in 2015.
Based in Moree, Josh is General Manager of the McGregor Gourlay Group, a provider of agricultural inputs and services with branches in northern New South Wales and south-east Queensland.
Josh has worked in the rural industry for more than 20 years, including extensive experience in agricultural chemicals, fertiliser and national distribution chains. He has previously served as a Director for Fertiliser Australia, and is actively involved in several industry groups and initiatives in conjunction with his role at McGregor Gourlay.
AGLINK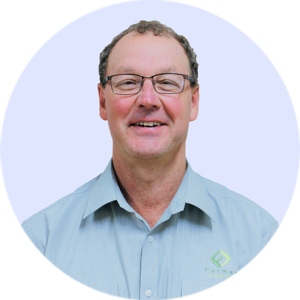 Greg Schubert
Director
Greg Schubert became a Director of AgLink in 2017.
Greg has extensive experience in rural merchandise supply as Proprietor and General Manager of the Farmer Johns business based in South Australia's Barossa Valley.
He has participated in various business management roles for more than 30 years. The Farmer Johns business is a diverse, service focused operation across horticulture, including viticulture and potatoes as well as winter cropping and grazing operations within the central regions of South Australia.
AGLINK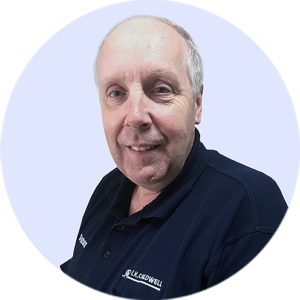 David Jobling
Director
David Jobling became a Director of AgLink in 2017.
David Jobling is General Manager of I K Caldwell (part of AGnVET Management Services) and has held this position since January 1993. David manages the 12 southern branches of the AGnVET Group.
David has a Bachelor of Agricultural Science studied at Melbourne University; and a Master of Business Administration from International Management Centre Buckingham England. David has also completed the AICD Director's course.
David has previously worked at ICI Australia Pty Ltd and Pacific BBA Pty Ltd in sales and marketing roles. He was previously a Director of AgLink, the Goulburn Valley Division of General Practice and a Director and Chairperson of the Goulburn Valley Medicare Local.
AGLINK